What's FSBO?
FSBO or "For Sale By Owner". (Pronounced "fizbo). Is commonly referred to as when someone sells real estate privately, or in other words, "without an agent". This has never been easier before thanks to the top FSBO sites in the market today.
Homeowners may employ the services of marketing or online listing companies or market their own property. Typically, they represent themselves with the help of a lawyer or solicitor throughout the sale. As in most areas, there are detailed legal requirements pertaining to sellers and disclosures they must make.
Table of Contents
Reasons Why People Choose Selling FSBO
1. Pay yourself.
By using the For Sale By Owner model or a "top FSBO site". You can save tens of thousands of dollars of your hard-earned money on unnecessary listing agent commissions.
2. Take Control.
When you choose an agent to list your property, you need to sign the infamous "exclusivity agreement". Which pretty much gives the realtor full control over your property and the transaction. Said contract, benefits everyone but the property owner.
When you sell with one of the best FSBO sites. you have the freedom to sell your home on your own terms.
3. Rely on a team of professionals
Some innovative and market-changing FSBO sites like Our Property Team, have different packages you can choose from. Allowing you to get as little or as much support as needed.
Sites like Our Property Team have available a team of local professionals in their area to cover every single aspect of the sale, making sure you get the best of services. But without the commissions.
Is FSBO hard?
Selling real estate FSBO is very easy and can be very rewarding for the property owner.
There are many websites nowadays like Our Property Team. That allows homeowners to sell their properties privately (without a realtor). For a small flat fee compared to the traditional agent. These companies offer homeowners the necessary tools in order to sell real estate like the professionals do minus the commissions.
Best FSBO sites
1. OurPropertyTeam.com
OurPropertyTeam.com Is by far the best option. Especially since it is a platform dedicated completely and uniquely to FSBO.
We are the innovative one-stop shop for everyone!
We offer a variety of different packages that will best suit your needs.
Whether your goal is to pay yourself, take control, or get full assistance. We have a package designed just for you.
Our basic package or "MLS package" is designed for those with experience selling real estate and just need a couple of very specific products/services
Property Full Package is best for people looking to have a concierge that will guide them every step of the way and make this a very easy and highly rewarding experience for you
Team custom package is perfect for those that want somewhere in between! choose from our menu and done! best part? you can upgrade to any other addons anytime.
Our flat-fee prices are the best in the market guaranteed!
Free For Sale By Owner listing FOREVER!
Want your listing on all top real estate websites? Check our MLS package out!
How do you know we are the true FSBO site? all of the properties listed on our site are FSBO!
✅ Savings on commissions
✅ Listing on MLS, Zillow, Trulia, Redfin, and 100s of other sites.
✅ Nationwide coverage
✅ Flat Fee model
✅ Flexible plans from self-service to full service
2. Zillow.com & Trulia
Zillow is without a doubt the biggest real estate website in the country today. With over 200 million visitors a month and the amount of data and information they have is both impressive and scary. However, we are talking about the top FSBO sites and not real estate sites all-around.
So, even though they have such an impressive platform. they are definitely a number 2 Since their platform has some drawbacks for FSBOS. And do not offer extra add-ons that are incredibly important in order to sell real estate as a professional would. Making it not one of the best FSBO sites.
By default, when someone is looking for a house on Zillow automatically does not show the FSBO listings. So people looking have to be aware of this and enable the option. not just that.
This site also makes your personal information public, which means you will get a lot of calls from solicitors. Also, if potential buyers are unaware of Zillow making your information public and just click the "contact" button. It automatically directs their call to a real estate agent that will bring them to your house and you will be owing to a buyer's agent commission. Just because the site redirected the call to a realtor instead of to you. (a very expensive phonecall for you)
✅ Biggest and most visited real estate website.
❌ Poor visibility
❌ No MLS listing
❌ No addons
❌No support and poor customer service
❌ Most of the people calling will be solicitors
3. Beycome
Beycome is a great option for those just looking for a flat fee MLS listing since their pricing is so low.
However, they are one of those sites where you need to read the fine print.
Eventually, you may not be getting what you thought, and you could be stuck paying more than originally thought.
✅ Inexpensive MLS plans
❌ Limited coverage (not nationwide)
❌ Concierge service is too expensive and doesn't provide enough value
4. FSBO.com
FSBO.com is one of the oldest For Sale By Owner websites. It is available nationwide. Offers a few different packages on their website. The basic $99.95 one, is just to list your property on their website. Which we consider a ripoff, especially since most of the top FSBO sites offer it for free.
Their $399.95 plan is fairly competitively priced and will get you lots of exposure since it also offers syndication on Zillow, Trulia, Redfin, etc…
Their website also offers a few add-ons like a lockbox, yard sign, etc…
Please take note: Signs that read "FSBO" or "For Sale By Owner" are illegal in some states.
✅ Fairly priced MLS listing
✅ Available Nationwide
❌ Price subject to change
❌ Service from MLS brokers is a hit or miss
❌ Poor customer service
5. Facebook Marketplace
This one is not just completely free. But you may already know how to use it, right?
Be very careful with this one though, since there are a lot of bad people out there pretending to be looking for a house for sale on this platform and scamming them instead. So, I will highly recommend you to…
Change your privacy settings
Do not make any personal information public
Do not share your credit card details, SIN number, or anything with anyone.
If it sounds "too good to be true" take a moment and meditate on the possible risks and act accordingly
Please, make sure you are extremely careful.
✅ Free FSBO listing
✅ Large potential audience
❌ No FSBO addons/tools
❌Not safe
6. fsbohomes.com
This one may seem incredibly close to Our Property Team. Even the pricing is very close.
However, this one is far down the list since, after a closer look. They do NOT offer a package that lists anywhere other than Zillow and to make it even worse. It is listed as an FSBO! This means you still have to answer the phone and deal with solicitors, and not get a lot of exposure.
With Our Property Team, you do not have to deal with this. And your listing is published on all major sites. like MLS, Zillow, Trulia, Redfin, and 100s more!
✅ Flat Fee model
✅Some good addons
❌ No MLS, Trulia, realtor.com, redfin, etc..
❌Only Zillow FSBO listing (poor visibility)
❌ You answer the phonecalls yourself and have to filter scammers and solicitors from actual potential buyers
❌Not enough value for your money
❌Limited coverage (not nationwide)
7. Fizber
Anyone can post their FSBO listing on Fizber as well. And they also count with "paid packages" that include an MLS listing, photos, etc…
It may seem like a great choice at first. However, as I mentioned above. "Always read the fine print!!!"
One thing to be wary of: If you live in Colorado, North Dakota, South Dakota, or Wyoming, Fizber will charge you an additional 0.5% "success fee" on the sale of your home if you use the service to list on the MLS. On a $400,000 home sale, that's $2,000!
✅ Access to MLS
✅ Available Nationwide
❌ Sneaky "success fee" (the fine print)
❌No control over the selling
❌ Slow listing process
❌ Outdated technology (a more manual process)
8. ForSaleByOwner.com
ForSaleByOwner.com allows FSBO sellers to list their homes for free on its website. The company's two paid packages don't seem worth it. Their "Verified Partner Agent" option seems to be the same as working with a realtor (and costs the same). They have an Agent package that offers a discounted 1.5% listing agent commission. But you will only be able to communicate with your representative or agent through the phone or online. The option for a free FSBO listing is always great! However, I don't really recommend either of its paid packages.
✅ Free FSBO listing
✅ Nationwide coverage
❌ Paid packages are inferior to alternative options
❌No MLS listing
❌ Lots of solicitor calls
❌ Outdated technology
9. Homecoin.
Homecoin's $95.00 MLS listing is nothing short of a steal. You will hardly find an MLS listing as cheap as this one. However, homecoin charges $450 for state-required seller disclosures. Since sellers are required to file disclosures, this fee is mandatory.
They offer a few extra add-ons at a very expensive rate (to compensate for the cheap MLS listing). Not just that, but everything is incredibly manual and DIY. This means that you have to be worrying about sending the lockbox back and the sign since they're rentals. Someone coming to collect them would be a lot easier.
✅ FSBO listing
✅ Inexpensive MLS listing
❌ Limited coverage (not nationwide)
❌ Very expensive add-on services
❌ Hidden fees
10. Craigslist.
One of the oldest platforms still standing today, their user interface is easy to navigate and you can also add some pictures to your listing. However, just like Zillow, they make your personal information public. So scammers and solicitors are an everyday thing.
If you end up using Craigslist. Keep in mind there are so many scammers just like on Facebook Marketplace if not even more! So please be very careful with this one as well.
✅ Free FSBO listing
✅ Well known website
❌ Infamous for potential scams/fraud
❌No addons
❌ Not an ideal place to list your property or personal info
❌ Very basic
Best FSBO sites, Flat Fee Realty, and Traditional Agent comparison chart
Is FSBO a good idea?
When you sell your property For Sale By Owner you can benefit from not having to pay a real estate agent tens of thousands of dollars, saving you a lot of money (especially if the buyer also doesn't come with a realtor).
It is important to note as well that there are many different ways where you could be either losing money or leaving it floating in the air. So it is highly recommended to talk to one of our professionals at Our Property Team. We will be happy to guide you through the process while saving you thousands on realtor commissions. Using any of the best FSBO sites out there will be better than going completely alone.
Do not confuse the best FSBO sites with flat fee realty
Even though most of the best FSBO sites charge a flat fee, they are very different from Flat Fee Realty.
When you go with a flat fee realty company. You still deal with a realtor, and on top of that, you still sign the infamous "exclusivity agreement". The problems with flat fee realty companies are mainly two.
Lack of support/service.
Fine Print in Exclusivity agreement.
What do I mean by "fine print"? Most Flat fee realty companies have clauses on their contracts that are contingent on certain criteria being met. This means. They will *ONLY* end up charging you the amount agreed. If they bring the buyer themselves (which is very unlikely). Or if you use them as your buyer's agent to buy your new property, and their commission earned has to be at least a certain amount. Just to give you a couple of examples. So always read the fine print before signing your life away.
Most FSBO sites do not have a fine print and are very clear and transparent about their fees and services.
At the end of the day. Most FSBO websites are invented by people who just want to help people save money.
Why Selling FSBO is better than with an agent?
Firstly, selling your home through an agent can be expensive, time-consuming, and tiresome. On top of that. when you hire a real estate agent, you have to pay them! But wait, there's more! Have you ever heard of their infamous "exclusivity contracts"? They benefit everyone except for the property owner. You pretty much sign your life away.
A top FSBO site will save you all of that hassle. You'll work directly with buyers and control your own profit. Not to mention, they do not use exclusivity contracts.
Let's put it this way. When you hire a realtor. You have to pay them a lot of money, and you are just adding another touchpoint to the transaction. Coordinating can be a big pain (Especially if you reside on the property).
When you sell with one of the best FSBO websites. You can pay that commission to yourself, and take complete control over the sale.
When you do FSBO with Our Property Team. You can be sure your home will sell fast and for top dollar. All of this, while making this transaction a lot easier for you. Our team of local professionals will guide you every step of the way. To make sure everything is done the right way.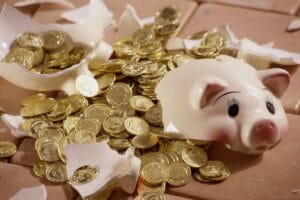 1. Save on Commission Fees by Selling FSBO
One of the biggest reasons people are deciding to opt for the FSBO route is to avoid the high commission fees from traditional agents when selling their homes.
I mean, Why would anyone want to pay tens of thousands of dollars on something someone else can do for a lot less, and a flat fee. right?
2. For Sale By Owner (FSBO) Companies Help With The Hassle
When you're selling your house with one of the top FSBO websites. There are no listing commissions to pay. But a flat fee instead. That means that they will help you find prospective buyers by using top techniques to market your home, just like an agent would. But without the high fees and cutting the middle man completely, you can conduct an easier and faster closing process.
It's important to realize that these companies can also help find resources to advertise your home for sale. Without them, it might be challenging to reach as many potential buyers.
A local FSBO company has access to more effective marketing tactics like signs in front of your property or word-of-mouth advertising through neighbors. They are able to use multiple channels of communication including television ads, radio spots, flyers, and even yard signs!
It's important to mention, that some of the most innovative and best FSBO sites in the market today like Our Property Team. Count on anything you could possibly need. What do I mean by this? Well, for starters, we count on an on-site real estate attorney to deal with all of the legal matters related to the sale for no extra charge. And let's be honest. When it comes to legal matters, a real estate lawyer will always be more knowledgeable than any realtor anyway.
3. Selling In Any Market With a Top FSBO Site
Home sellers have never had so many different options before. The rise of the top FSBO sites comes as no surprise. Especially as the houses keep going up so much in value. This translates into a way bigger agent commission.
No matter which route you take (realtor or FSBO), you'll have access to buyer prospects that have been prescreened as qualified and ready to buy.
Most of the top FSBO sites are equipped with tools to get your home in front of more buyers than an MLS listing, including social media channels, direct marketing, and internet listings. (some even include an MLS listing). This can help you sell in any market indeed. I mean, some like Our Property Team even help you price your home.
Home listing has never been easier with the help of modern and top FSBO sites. Thanks to technology and professional expertise.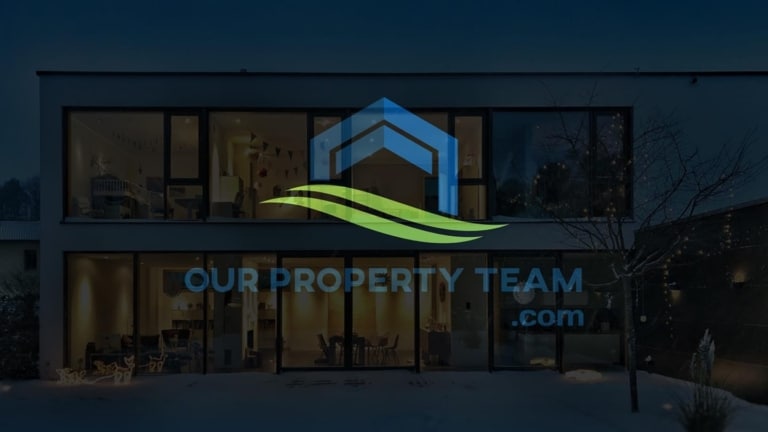 4. Free FSBO Advertising
One of many reasons why you should list your home with a top FSBO site. You get free advertising nevertheless.
This obviously means you don't have to worry about putting ads in newspapers, or setting up an elaborate website. The agents at these companies handle all of these details, which allows you to focus on doing other things.
If saving money is particularly important to you, then check out one of these companies. especially. For Sale By Owner.
5. Save Money On Closing Costs
When you sell your home privately, you'll avoid paying real estate agents and other agents—and their commissions.
A typical commission rate is at least 6% of the home sales price, and that adds up to a hefty sum if you're selling just an average property. For example. The average house in the United States of America is worth around $375,000 (three hundred and seventy-five thousand dollars). This means. That you are agreeing to pay your realtor at least a whopping $22,500 (Twenty-two thousand five hundred dollars) That is a lot of money.
In other words, when you hire an agent to help sell your house, you pay them from your bottom line.
6. Sell your property for top dollar
Whether you're selling your home to buy another or because you're moving out of state. Selling your house on your own means having to do all of the footwork—from listing it and showing it to writing offers and holding open houses.
A modern FSBO company can in fact handle all of that for you. Helping make sure your home sells for top dollar in record time. Without the hefty agent commission at last.
Pros and Cons of Listing For Sale By Owner
Pros of Listing a house for sale by owner
1. Savings.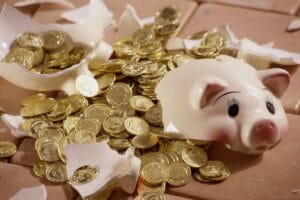 Firstly, most Real Estate agents charge between 6-8% commission when selling a property. And let's be honest, that ads up really quick, Right?
For example. If your home is worth $500,000 you are looking at spending somewhere between $30,000 and $40,000. that is A LOT!
And it is not always necessarily split between two agents. Since more often than not, you are agreeing to pay this money to the listing agent. Regardless of whether there is a buyer's agent or not. This means you could be legally obligated to pay your realtor the whole amount. Even if the buyer comes without an agent.
2. Control
Secondly. When selling with one of the best FSBO sites or "For Sale By Owner sites". You take complete charge and can do absolutely everything on your own terms.
In fact. Nowadays, there are websites like ourpropertyteam.com. That will guide you through every step of the process. And provide you with all the necessary tools to sell your home like the pros.
So you can sell faster and for more while making it very very easy as well nevertheless.
3. Cut the middle man
Many people find dealing with real estate agents nowadays both inconvenient and unnecessary. Especially in this era, where we can and do mostly everything from our smartphones. By skipping the middle man, you can not just save thousands of dollars in unnecessary realtor commissions. But directing the whole transaction can be a lot easier. Think about it this way, without a middle man, there is one less person in the transaction. Making it both more efficient and convenient for the seller.
Cons of listing a house for sale by owner
A lot of paperwork/information
Going FSBO or For Sale By Owner is great when you know what you are doing. Or when you have the right tools to do so.
READ "How To Sell A House By Owner". What do I mean by this? well, there are several aspects involved in selling a piece of real estate successfully.
You want to sell fast, for top dollar, and without any complications or difficulties at all, right?
Thankfully, we now have sites like "ourpropertyteam.com". That helps us with everything we could possibly need without charging commissions, so you can pay that money to yourself!
How to sell your property with top FSBO sites like a pro.
There is not a "one size fits all" type of answer for this question. Especially since every house has different needs and laws can vary so much from one state to another.
However, here is a list of things you should never miss when selling your house FSBO.
1. Home Value
This one is very important since it is where usually most people selling FSBO lose money. There are a variety of free tools online you can use like this one "Home Valuation Tool". However, use these tools ONLY to give you an idea, but never to determine the final price of your listing. Read: "Valuations vs appraisals"
2. Exposure
Portraying your home right is incredibly important and often overlooked by most FSBOS. Since they think "Phone pictures are enough". Even though, there are several studies that show that without a doubt. Professionally photographed homes sell a lot faster and for about $15,000.oo more
However, if you really can not afford to pay a professional photographer, read: "How to take real estate photos with a phone".
3. Marketing
This goes from listing your home on the top real estate websites. To social media marketing, yard signs, flyers, newspaper ads, radio ads, door hangers, etc…
4. Showings
You will need to schedule and be in charge of showings (unless you use Our Property Team. Also, you need to make sure you are available to show your home at any time.
5. Closing
Laws vary so much from state to state that I could possibly not go through all of them in just one post. But luckily for you, this can be dealt with by our in-house attorneys at no extra cost.
In Conclusion, Why Sell with a top FSBO site.
Selling your home FSBO can be both easy and so rewarding for you when done right. If you do not have extensive experience selling real estate. I highly recommend you to use one of the top FSBO sites out there. Especially the ones that offer the necessary support and services to make sure that you sell faster and for more. While saving you thousands in unnecessary realtor commissions.
FSBO FAQ
1. Can FSBO list on the MLS?
Technically, no. Only a person or company with a real estate license can post on the MLS. However, most of the top FSBO sites offer flat fee MLS listings through a licensed broker.
2. Will Realtors show FSBO homes?
Realtors want the best for their clients. It doesn't matter to them if the property they're showing their client is being sold privately or with another agent as long as it fits their client's wants and needs.
3. Top FSBO sites to list for free
OurPropertyTeam.com
Zillow/Trulia
ForSaleByOwner.com
Facebook Marketplace
Craigslist
4. Who pays the buyer's realtor?
The short answer is… The seller pays for the buyer's realtor fees. However, we strongly recommend speaking to one of our professionals before determining how much, or if you will offer any.