Home Valuations, appraisals, and CMA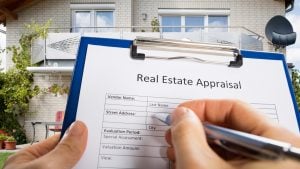 Wether you are planning on selling a property through an agent, or lyou are just learning to sell real estate FSBO For Sale By Onwer. Learning which type of home valuations and appraisals exist out there, and which is the best fit for you, May be the deciding factor on either losing a lot, or taking your family on a vacation and buy yourself a new car.
In this post I will cover the most popular type of valuations and appraisals there are, and when you should use each of them. Sorry to break it to you. But there is not a one size fits all type solution for this. Because different appraisals/valuations are used for different things. But here I will tell you everything you need to know. To learn more about the overall costs of selling real estate, read: "How much does it cost to sell a house".
Let's start with the basics.
What are home valuations?
A home valuation or also known as an "estimate". Is an estimated market value of the property calculated by computer algorithms like our "Home Valuation" tool. Or Zillow's Zestimate.
The algorithm analyzes public records, MLS data, etc. While taking into consideration home facts, Similar homes sold recently sold around the area.
While they are a great tool. Use them just to give yourself an idea of what your property may be worth. As they can be rather inaccurate at times. And the inaccuracy could be a couple of hundred dollars like it could be hundreds of thousands. It all depends on the information that is available publicly where you live.
But not just that, a computer algorithm may be really good at math, but… (this is where it gets tricky) The computer could be comparing your house, to one that was sold around the area recently and the specs are identical to yours. But what if the house was falling apart? And you have spent all this money and time upgrading things in your house, and keeping it clean, and looking great! Sorry to break this to you, but in the eyes of the computer, your house will be identical to the one falling apart.
Pros
They are Instant
They are free
You can do it yourself from your phone/computer
Cons
It can be incredibly inaccurate
What is a home CMA?
A CMA, or, Comparative Market Analysis is an estimate of a home's value based on recently sold, similar properties in the immediate area. These are usually conducted and used by real estate agents to determine the value of a property.
Just because these are conducted by a human, doesn't mean they are more accurate all the time. Because at the end of the day, the human is oftentimes a realtor and they do not have the credentials and knowledge needed to accurately determine the price of a property. Also, another big red flag is how closed they're to the transaction. Making them unreliable and biased.
Their report or CMA takes into consideration the exact same things that the algorithm does. So the state of your house. Upgrades, etc.. are not taken into account
Pros
Free
Cons
Biased
You'll need to contact a realtor and have them come to your place so they can pitch you.
The state of your property and the ones it was compared to are not taken into consideration
What are home appraisals?
First of all. These are conducted by actual appraisers. So, people that don't just do this for a living, but they do it every day, and they went to university for many years. Just to be able to do this accurately.
An appraisal is a much more thorough evaluation. Many things are taken into consideration like market trends, upgrades, state of the property, etc… So pretty much, they do a thorough valuation, plus they go around taking pictures of your house inside and out, and to the ones, they will be comparing it to. And they are very extensive indeed. Just one can be over 50 pages long, and they can include even the crime rate in the area.
Banks usually require a professional appraisal to be done on a property during a purchase or a refinance transaction.
If a bank appraisal comes back lower than the price agreed between the seller and the buyer, the buyer will most likely have to come up with the difference in a different way. Since the bank will not loan more than the appraised value.
Pros
Conducted by a professional appraiser
Reliable
Accurate
Takes everything into consideration
Cons
Expensive (between $650-$12000)
Takes at least two weeks in most states
Other types of home valuations or appraisals
There are many other kinds of valuations/appraisals out there. However, these three are the most important in my opinion when it comes to pricing real estate.
Which home Valuations are best?
As I stated above, all of them are used for different things. However, they can all be used for the same thing (pricing your home). The type of appraisal you need completely depends on the strategy you already made to sell your house. And the approach you want to take.
What is the best strategy for me?
This really depends on a lot of factors, and writing them all down would just make this post very long and confusing. Instead, contact us today, and we will be happy to help you make the right strategy for you and your home. Our flat fee services are the best in the market, and in the end. We just want you to keep more of your hard-earned money to yourself while selling faster and for more.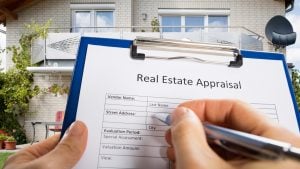 Don't confuse home valuations or appraisals with inspection
A home inspection is an objective visual examination of the physical structure and systems of a house, from the roof to the foundation. It only examines the condition of the home when making the assessment. They do this while taking into consideration the problems that may come in the future.
While some cities are states required by law to have an inspection done at the time of the sale. Most cities and states do not. The terms of some mortgages may require you to have it though. So It is not a bad idea to get one when buying a home anyway, just in case, the seller forgot to mention anything.